NOTE There were two diameters of bolt circles used on these rope plates. A larger and a smaller diameter bolt circle. Some motors and magnetos could have had either diameter bolt circle. A flywheel with BOTH bolt circles has been noted. These rope plates are all sand cast. After 1935 ALL rope plates were die cast.
All rope sheaves are $23 as cast plus postage, and $30 with machined mounting bolt holes plus postage.
Please indicate which bolt pattern you need.
RS01: Small Muncie plate: OB-2, OB-2CB, OB-3B, OB-4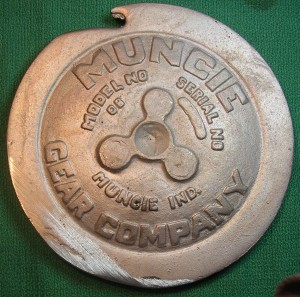 RS02: Small Neptune OB-2, OB-2A, OB-3A, OB-4A, OB-5A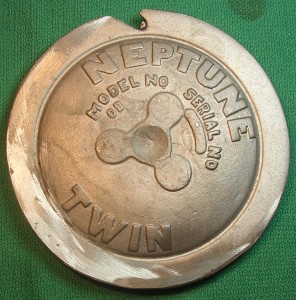 RS03: Neptune OB-2A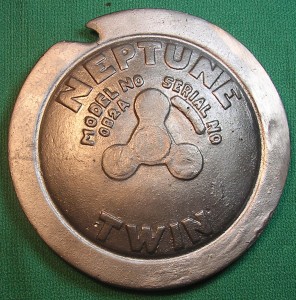 RS04: Motorgo OB-2C, OB-3, OB-3C, OB-4, OB-4B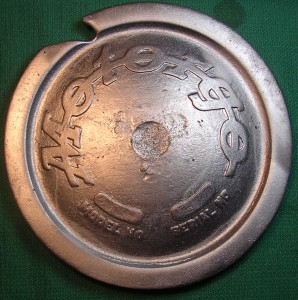 RS05: Water Witch OB-5, OB-15, OB-31, OB-61, OB-63 ALL of which could also have had  another rope plate, if not a Water Witch.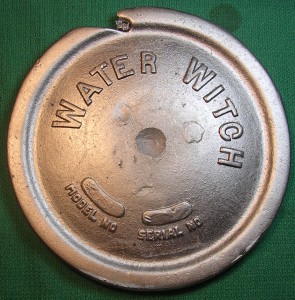 RS06: Neptune Large OB-15A, OB-32A, OB-61A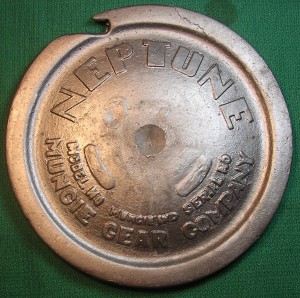 RS07: Muncie Large OB-4, OB-4B, OB-15, OB-61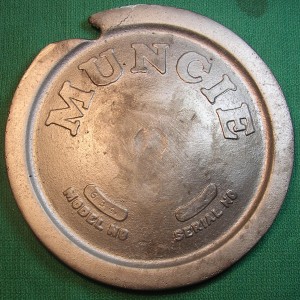 RS08: Neptune Large with oiling instructions OB-32A, OB-32AC, OB-15A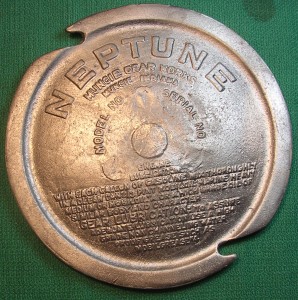 RS09: Seagull Muncie Seagull private label motors